About Click Experts
The Click Experts is the one stop shop for all of your online marketing and software development needs. We are up-to-date on all of the latest online marketing strategies, software development, and programming techniques required to increase your company's online visibility, in turn, increasing your company's overall bottom-line. The Click Experts understands how important it is to remain up-to-date with the consistently changing online market.
The professionals at The Click Experts have a background in practical application of the services they provide. Every service they offer has been tried and tested by themselves to help their own businesses grow at a pace impossible before proliferation of the Internet.
The staff at The Click Experts is comprised of a dream team of experts, hand-picked for their exceptional talent. These experts are passionate about their work and will be glad to meet you face-to-face to discuss the exact needs of your business.
Our Mission
The mission of The Click Experts is to increase your company's sales to its full potential. As business owners, we know this is the most important aspect of any business. No matter how beautiful the website or how big the office, if you do not have sales, you do not have a business. Our mission is to raise your bottom-line through online efforts and productive software.
The Click Experts is based in San Francisco, and now offers its services nationwide. We are now able to communicate face-to-face in person, or through virtual efforts to ensure our clients receive the attention they need. The Click Experts' industry knowledge, combined with over 10 years of business ownership experience, provides you the skills necessary to make your business successful in the information age.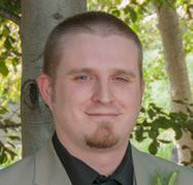 Chris Papciak
Lead Account Manager
Chris Papciak is the leading account manager with an expertise in WordPress, software application development, search engine optimization, and pay-per click marketing. Chris has several years of experience managing clients, WordPress programming, and creating software application plugins for WordPress. His experience and expertise provide an invaluable service to our clients.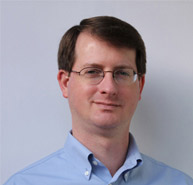 Tim Bennett
Internet Marketing Manager
Tim Bennett has a talent for combining sound business sense with the latest internet marketing strategies. Tim is both Google Adwords and Bing Ads certified. He has often been able to significantly reduce the amount of money a company pays per click. He focuses not just on driving more visitors to his clients' websites, but also on increasing the number of visitors that turn into leads.
Tim constantly adds to his vast amount of internet marketing knowledge in order to help his clients stay one step ahead of their competitors. His extensive internet marketing knowledge, combined with his years of business experience, gives Tim an advantage that few other internet marketers can match.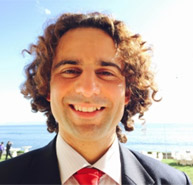 Benjamin Elias
Lead Business Consultant
With over 10 years of business consulting experience, Benjamin embodies new thinking and fresh ideas with straight forward business practices. Earlier years as a headhunter in San Diego, California Benjamin recruited, and managed over 4000 candidates. As a direct response copywriter, Benjamin applied the deeper principles of scientific advertising and data science to successfully launch his first online business venture teaching English speakers how to speak French. Since successfully starting a raw food health coaching company in Paris, France with celebrity clients such as David Wolfe, Mark Reinfeld and Cirque du Soleil, Benjamin has joined The Click Experts team in providing solid business consulting and new marketing ideas for its clients.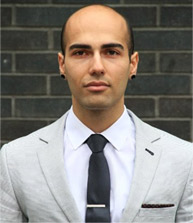 Arash Zandi
Lead United Kingdom Business Consultant
In 2013 Arash Zandi successfully crowdfunded No Real Than You Are – a fictional film based on true characters and events about Sasha's struggles through adolescent and drug abuse. His interest and knowledge in technology led him to multiple ventures with technology companies in Silicon Valley such as EverNote and Future Partners. He is currently residing in London working as a business consultant for multiple firms. Arash advises on SEO strategies, AdWords, and Social Media marketing strategies and is now the lead business consultant in the United Kingdom for The Click Experts.